Automobile Insurance Quotes
For Fastest Auto Quote Call 845-357-9200
Mon-Fri: 8:30AM - 6:00PM / Sat - Sun: Closed
Or just fill out the form below:
Get a fast and free quote and see how we can maximize your coverage AND reduce your costs on your auto insurance. We have a plan for almost every driver! Some plans start at less than $350 every six months for basic coverage. Get a FAST and FREE New York Auto Insurance Quote NOW!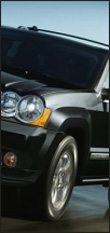 Auto Insurance Our Specialty!
We Contact Several Companies for BEST RATE!
Homeowners May Save an Additional 20%!
Lowest Multi-Car and Good Driver Rates!
Policies Issued the Same Day Quoted!
If you have had the same insurance company for over 3 Years, you're probably OVER PAYING!